[vc_row bg_position= »tc » margin_bottom= »50px » full_width= »1″ bg_image= »1540″][vc_column width= »1/4″][/vc_column][vc_column width= »1/2″ css= ».vc_custom_1495400877094{margin-top: 350px !important;padding-top: 25px !important;} »][vc_row_inner][vc_column_inner css= ».vc_custom_1495400965157{margin-top: 20px !important;} »][vc_column_text]
Joanna and Geraldine, your birthday planners in the French Riviera
We are Joanna and Geraldine, the founders of MBB and birthday planners in the French Riviera. As young mothers and professional party planners, we are experts in providing unforgettable experiences to kids of all ages. Celebrate your child's special day in style! We provide upscale, theme based events on the French Riviera in Cannes, Antibes, Saint-Tropez, and Monaco. Once you have made contact with our team, we will meet with you and your child to discuss your vision for the occasion. We will then craft a design and a comprehensive program to ensure perfection down to the last detail.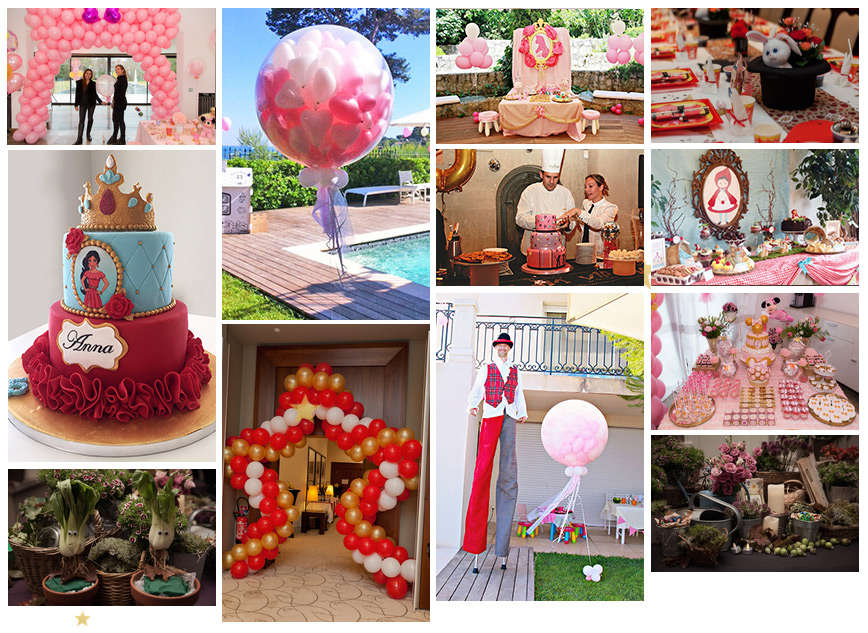 Invitation
Your guest list will receive personalized, stylish invitations to your event. Relax while we handle the logistics ahead of the big day.
Venue
Joanna and Geraldine, birthday planners in the French Riviera, let you choose to host the party in your home or leave it to us to find the perfect location in the South of France.
Catering
A scrumptious buffet stocked with delicious party fare will be provided to gratify the taste buds. Plates of sweet treats are strategically placed throughout the party to be enjoyed by all. Watch your boy or girl blow out the candles on a beautiful cake.
Entertainment
We provide top talent and party styling to delight your child and your guests of all ages. Our entertainers are energetic and highly skilled in a variety of arts, special games, storytelling, and any other activities your child could wish for. The only limit is your child's imagination!
Decoration
Bespoke decorations are curated to bring your child's desired theme to life. Balloon displays, gorgeous garland designs, an array of fresh flowers, and ornaments are carefully presented for a stunning effect. We even create memorable swag bags for your guests to take along when the festivities are over.
My Best Birthday provides a luxury experience that will dazzle you from start to finish. It's not every day that your kid has a birthday. Make this one the best ever !
[/vc_column_text][/vc_column_inner][/vc_row_inner][/vc_column][vc_column width= »1/4″][/vc_column][/vc_row]