I know few little boys who have never imagined put on the costume of Batman? Please him (or her) in organizing a birthday party on this theme. Batman is a hero of very popular comic strip at the young people (and even the least young). Your boy will be in seventh heaven if we organize him a birthday party on this theme, the little boys and the girls invited to the snack will have the eyes which shine!
The small guests can party with a disguise of Batman on them, and by having receiving upstream the invitation card with a graphics 100 % Batman. This day, the bat will be for the honor everywhere. The dinner guests will eat over a tablecloth Batman, in plates Batman, with towels and tumblers … In the effigy of the bat you will have guessed him!
They will be in total dumping as they will perceive balls black/blue/grey/yellow inflated in the helium and of numerous accessories which will make youngs travel in the famous urban area of Gotham City. In order to have attractive one table decoration and a decoration of cake (and more !) on the theme of the hero of Gotham City, you are proposed a wide special panel of accessories anniversary to live the memorable afternoon!
That's sure that your future birthday party will mark the spirits of the dinner guests! Your anniversary theme Batman will be in the center of the conversations in the school playgrounds of the school.
My Best Birthday, the agency which will organize your birthday party on the theme of Batman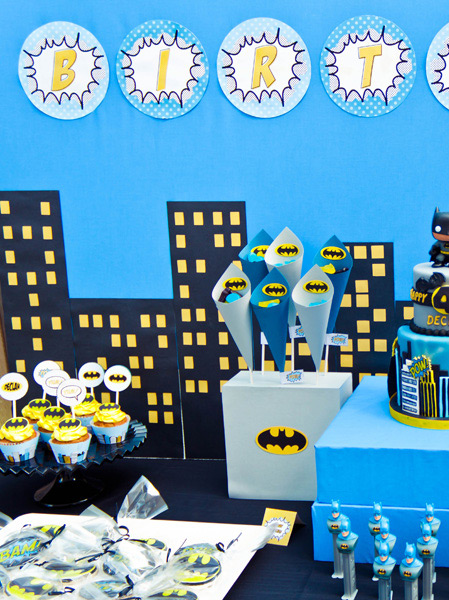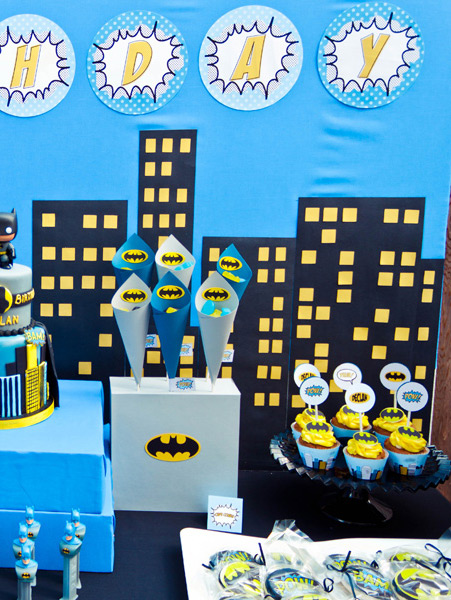 Since its launch, the agency specializes on the parties of children, by organizing birthday parties in Monaco and everywhere else on French Riviera. The agency cultivates the philosophy of the elegance, the attractive and the creativity.
My Best Birthday knows that the devil is in detail. For each of the important moments of childhood as of course anniversaries, barmitsvah, batmisvah, … We provide you with all our know-how to make have you one time of enjoyment and sweetness in family and between friends. She cultivates the philosophy of the elegance, the attractive and the creativity.