We have organized a SPA birthday party for a beautiful little girl
We have organized a SPA birthday party for a beautiful little girl
We have organized a SPA birthday party for a beautiful little girl in Monaco. The colors were the purple, light blue and green. We wanted to organise a nice girls afternoon for them to enjoy together and to relax.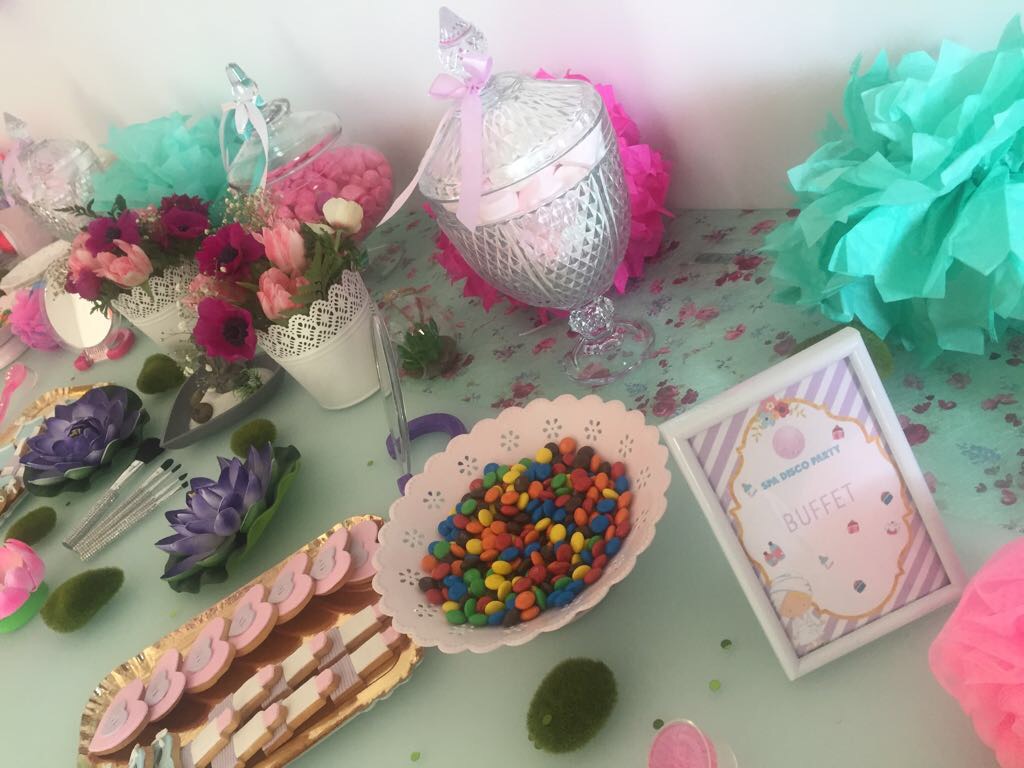 Girls arrivent in a beauty salon personalized for the little girls. Entertainers like beauticians, were waiting for the girls. One for each workshop proposed at this party. So they were really feeling like in a real beauty salon. Each guest received a bathrobe and then has personnalised his own pair of sleepers with pompon, sparkling, funny buttons…They could imagine the pair of sleepers they wanted. It was very funny to see the result !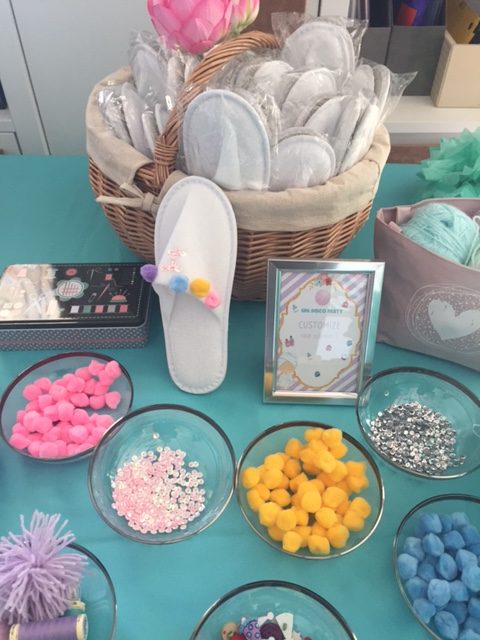 Then they had a beauty mask and cucumber and relax time in the relax room with SPA music. During this time, some girls went by the hairdresser, to have a little make up and to do their nails : pink, light blue, sparkling on the nails, beauty cream… They could read teens magazine, waiting for their turn to see the latest news on their idol !
When all the girls were ready, they made a « défilé » and have taken very funny pictures with a polaroid : for funny memories !
During the party they could pick up some sugar cookies or mini cupcakes but also pizza or Quiche Lorraine and mini sandwiches. Of course, some marshmallows and other candies were also at disposal of the kids.
To finish this nice moment, the girls had a dance party with musical games and of course the fabulous birthday cake ! It was time for family pictures.
They leaved with a party bags full of funny cosmetics and colors pens.
Let us organise the best SPA party for your sweet girl in Monaco or anywhere on the French Riviera.
Call us at 0033 6 35 41 80 45. mybestbirthday@gmail.com
[/vc_column_text][/vc_column][/vc_row]